We're pleased to offer the following services at Keywood Animal Clinic: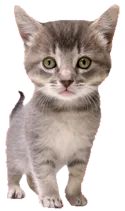 Large Animal
Consultation for Dairies, Cow-calf o

perators and Stocker Cattle

Pregnancy Exams
Routine herd health work
Bull Fertility Exams
Routine Vaccinations
Small Animal
Routine surgeries (spay and neuter)
Wellness exams
Dental procedures
Routine Vaccinations
X-ray
Illnesses, allergies, etc
Our receptionists and team will attempt to accommodate all requests to the best of our ability. Please call us to make an appointment because we are a very busy practice and do not always have both vets in the office.
We provide urgent care for small animals only during business hours. If you have an emergency during business hours we will be glad to try and work you in as soon as possible. Please call the Airport Emergency Clinic if you have an emergency after hours at 423-279-0574.
Our two veterinarians proudly take care of several different animals!
Dogs
Cats
Goats
Sheep
Cattle
Horses
Payments

We accepts payment via cash, check, MasterCard, or Visa. So that we can continue to provide you high quality service utilizing the best medical technologies, we request that payment be made at the time services are rendered.
We provide estimates for all surgeries and hospitalizations. If you have not received an estimate, you are welcome to request one at any time for your expected charges.